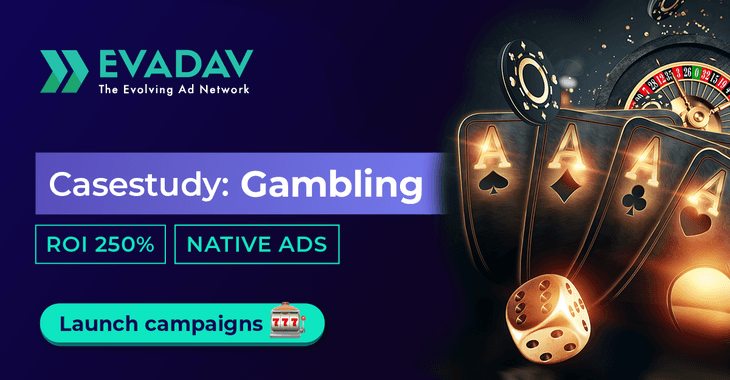 Enlightening prospects of Native ads for Gambling by acquiring 250% ROI in EVADAV
Gambling may seem like an old familiar vertical, and nothing new and exciting couldn't be done. Well, our Advertiser proved us wrong. When thinking about the Gambling vertical, one may think it's an immensely profitable niche, and he would be absolutely right.
In a nutshell
Ad Format: Native Ads
Campaign period: September 2020
GEO: Malaysia, Indonesia, Thailand
Total spent: $1568
Total Revenue: $5538
Net profit: $4000
ROI: 250%
Funds
My choice was to work with three Asian countries, which included Malaysia (0.011 bid), Indonesia (0.007 bid), Thailand (0.017 bid). Recommended bids weren't as low as they could be, but I was impressed with the quality of the traffic. From the first couple of thousands of impressions, the campaign started to deliver leads at a fair price, which was truly awesome!
In the beginning
I have worked with various gambling offers, delivering profit from lots of traffic networks to many types of landings. It's common knowledge that ups and downs come along with any money when working on the funnel. What I like the most about working with Gambling is that it's scalable. The more GEOs you can manage - the more profit stays in your pocket. Shall we start?
LP magic
Well, I was acquainted a bit previously with those three GEOs. Nonetheless, I did some research and used the best ideas with my LPs. My goal was to keep it simple and engaging while helping a user to move forward through the funnel.
When talking about steps a user had to make, it was similar to almost all websites that the user interacts with often. It was obligatory to fill the next fields: name, age, phone number, and email.
How I utilized EVADAV Ads
I chose EVADAV as a traffic provider for various reasons. Mainly because I had a successful experience with their Push Ads. Secondly, my manager advised me to try Native Ads for my offers. After considering CPC rates and audience reach, I decided to give it a try.
What I didn't know is which pre-land would suit my goals and will generate enough CR rate. As usual, some A/B tests were set, and the winner pre-land was used in prospecting campaigns.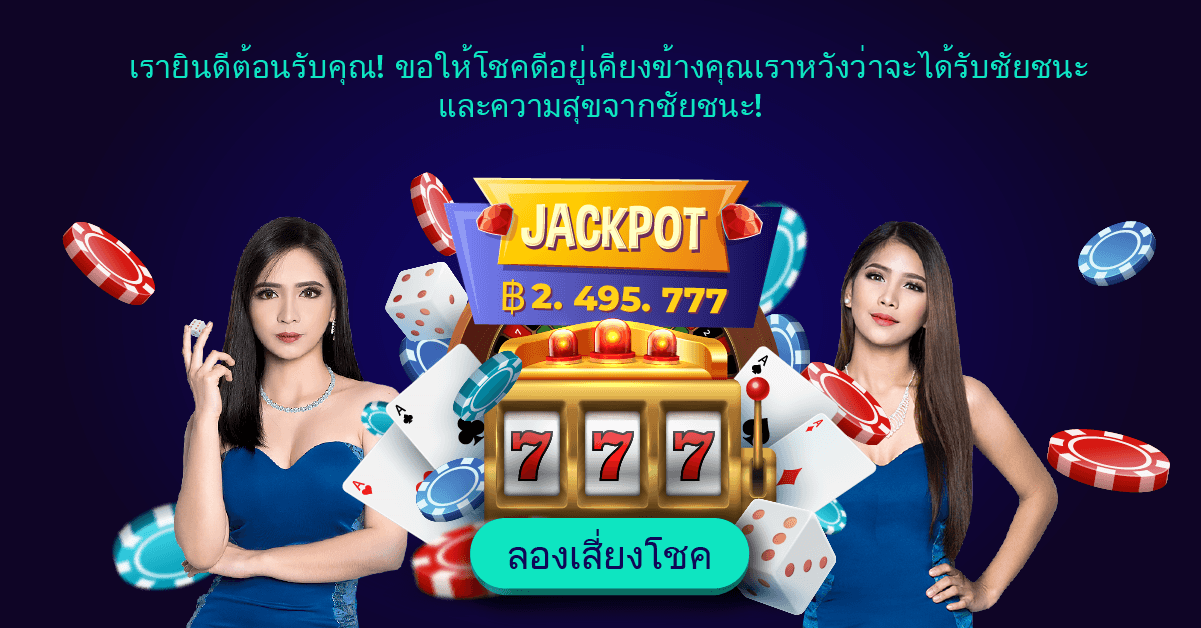 Of course, I remembered that I need to be understandable and as native as possible in my creatives. That's why you may see Asian girls in the pictures. To add the winning spirit, I asked a designer to add a special combination into roulette and a jackpot prize.
As it hasn't to be reminded that I was working with gambling offer, and it's important using fresh and lucrative creatives. If a user is content with the creative - it's definitely a 50% chance he will make his first deposit.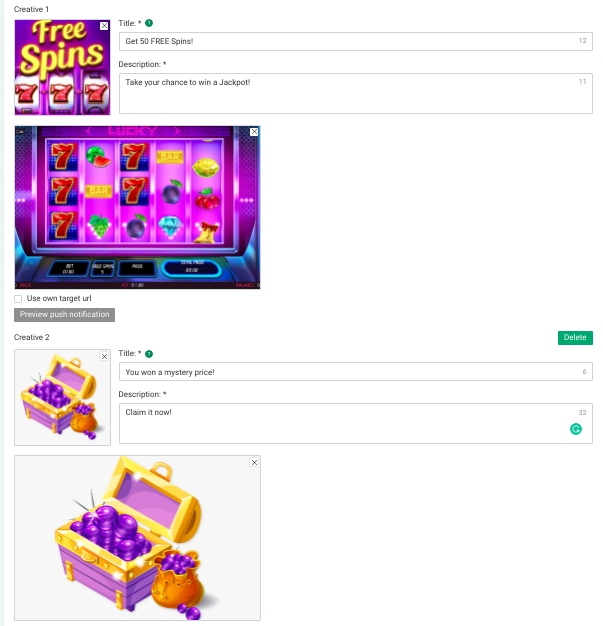 As for my campaigns, a couple of minutes for moderation, and they were turned on. Although I had some questions about targeting options, and my manager almost felt it was because she contacted me at the right time. I believe we increased the effectiveness of campaigns to the maximum.
I'm really thankful for the support team, as they are ready to help 24/7. Also, in controversial situations, they give you all of the support you need. Talking about postback, there are a lot of useful parameters, which can be fully integrated with any tracker you need.
Results
I mentioned before that I haven't worked with Native Ads in EVADAV, but it ended up being a pretty profitable launch. My thoughts are the next, I chose a good Landing Page, my creatives were suitable for the LP, and of course, EVADAV delivered high-quality traffic for my campaigns.
My stats with leads: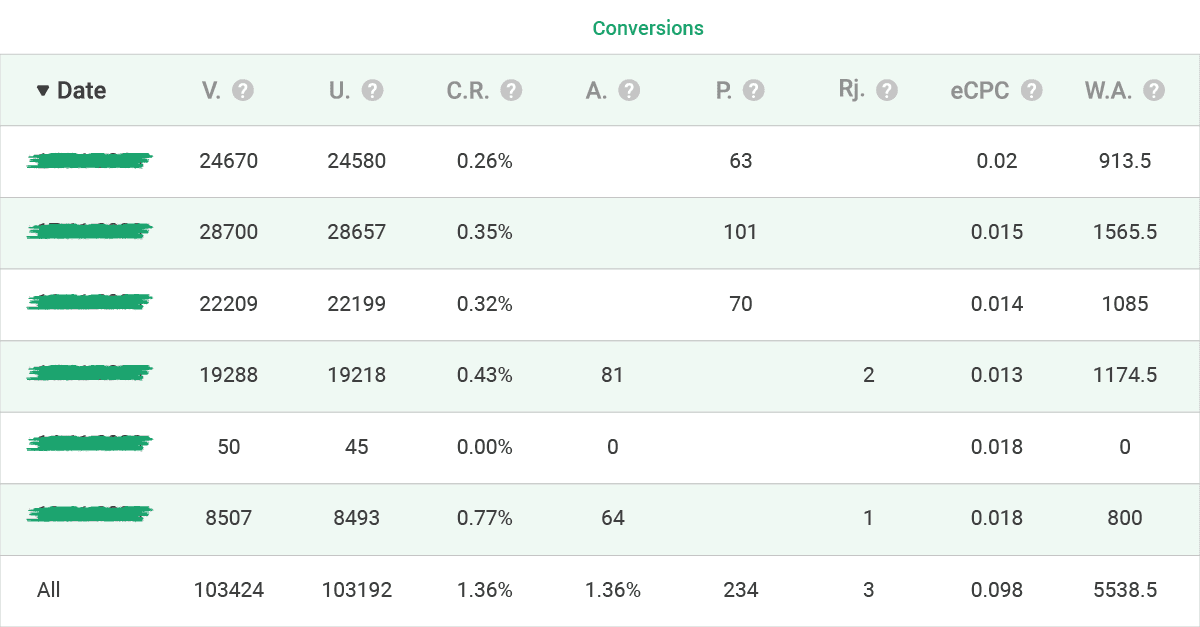 My stats from EVADAV:

At a glance, ctr might be a bit higher, as well as cr, but we are talking about Asian traffic. People usually have bad quality mobile internet, and it's not easy to target a paying audience and some other national peculiar properties. To generate my leads, I bought almost 100M impressions! That's impressive! Overall, I've got 100k+ clicks and almost 400 leads. If you were me, I believe you would be proud of yourself too. 250% ROI is an incredible achievement, and I'm thankful to EVADAV for partnership and support. Hoping my journey was helpful and will inspire you to work harder.