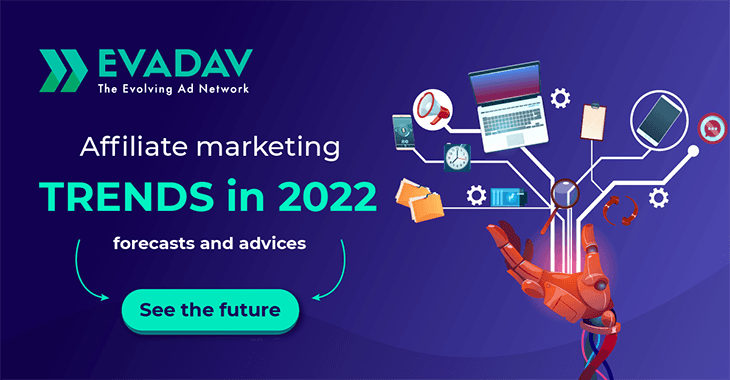 Affiliate marketing trends in 2022
Raising profit recommendations from Evadav experts
An active dynamics of social and commerce processes in digital has created an ideal environment for advertisers. New products enter the digital market following technologies and social tendencies. They change the balance of vertical's popularity and conversion rates.
In this case, staying a calm watcher and relying on old schemes is a road to failure. Conservatism is good only within reasonable limits. To help you, our advertisers, the Evadav team offers a brief forecast with the review of trends, offers, and verticals in affiliate marketing in 2022.
If you are going to test yourself in affiliate marketing, start easily with Evadav.
Where to search traffic in 2022?
COVID-19 pandemic and social transformation to remote forms of interactions connected with it naturally stimulated the growth of technologies and communication channels (which have been already in demand). And, to our opinion, the major expectations from affiliate marketing this year are closely connected with them.
Social networks
It's easy to explain the growing popularity of social media: they are naturally transforming from a communication spot to a handy marketplace, with a warmed-up audience willing to pay. It's easy and profitable to direct it on desired offers.
Influencer marketing, microblogging
Microblogging is an unfolding trend. The promiscuity of top bloggers ready to promote anything is getting annoying.
Observation: public often gathers around expert channels with limited reach, but with strong thematic skills.
Considering deal prices of top opinion leaders, a narrow focus ad campaign from a small blogger, but with a warm audience, and at a lower price became a pot of gold for an average arbitrage manager (the majority of them).
Chat-bots
We're impressed with the pace communicative robots surround us with. It's not an exotic option to simplify tech support work anymore, virtual helpers more often become the main income channel of arbitrage managers.
Stats: 69% of website visitors prefer chat-bots to live support. The reason – replies speed.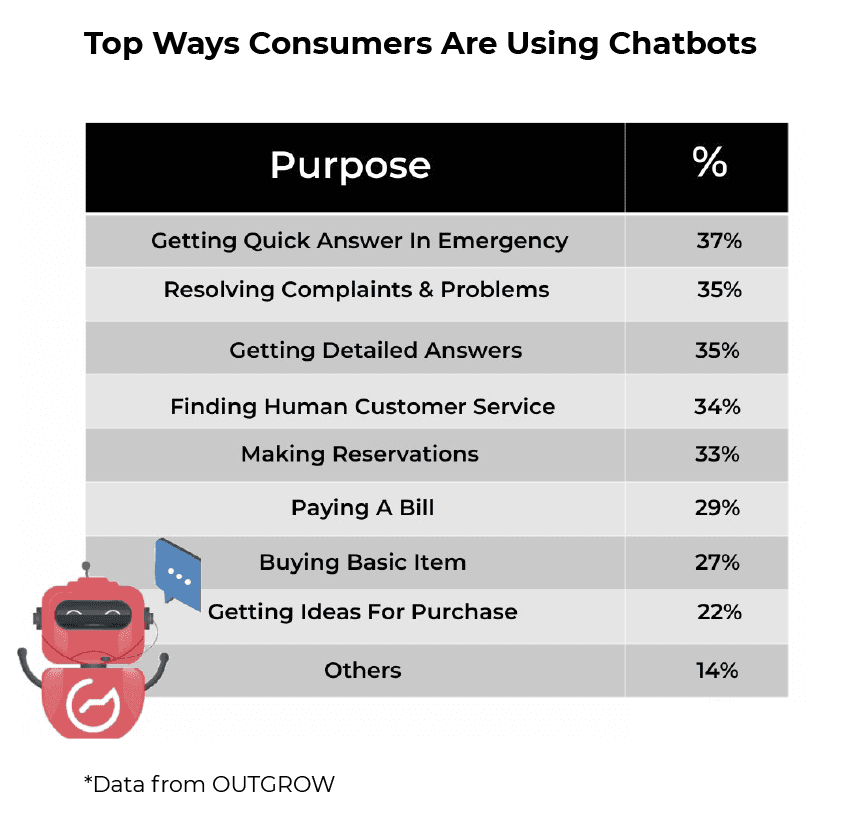 Yeah, CTR (click-through rate) doesn't break records, however, the variety of options and reasonably low costs for connection make the chat-bots a genuinely profitable tool as the demand for instant replies rapidly grows.
This friendly artificial intelligence shows the best results in offers with active traffic, for instance, microcredit, adult, and dating.
Video-content
This trend is not new, but it's still far from the top. We truly believe that Evadav advertisers will pay attention to this format's potential.
Fact: at the peak of quarantine most video hostings lowered content quality on purpose to maintain a stable work of servers. There is traffic for sure.
Information volumes grow constantly and video ads, as an efficient and versatile channel, win the fight for users' attention. It's easy to explain: dynamic image carries a signal charge that is not available to average sound, picture, and text.
It's profitable for advertisers to use video ads, as it allows them to get to the point of the offer where a potential lead will not want to spend time reading text or watching images.
Research: a website with prevailing video content is effective in keeping visitors' attention.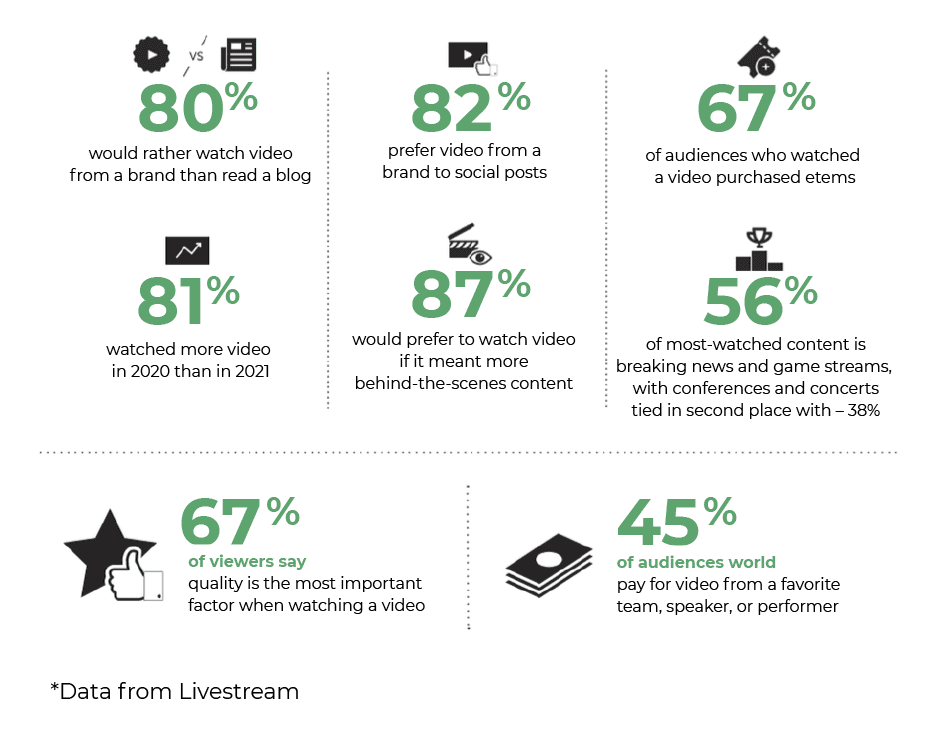 Promoting offers with the help of video is a fruitful strategy. YouTube, Instagram, TikTok, and Pinterest: the rabbit hole of traffic where proactive advertisers will catch the luck in 2022.
"Don't forget that we also work with verticals and offers which don't match with video formats, social media, etc. We recommend writing to Evadav personal manager to try new traffic sources in 2022, he will assist you to target your ad campaigns properly".
Homyuk Yana,
Head of advertisers department Evadav
Audio marketing
The question is not whether SEO will commit to audio and voice search, but when it will happen? Here, in Evadav we think it'll happen very soon. At the moment the parity with classic requests is kept, however, attentive masters willing to pour traffic with maximum profit have already started changing the promotion strategy considering the public's actual demands. That's the way to advertise, there's money.
Voice search
Less text, more sounds: people are more likely to use their voice to browse. According to statistics and looking at requests dynamics voice search is ahead of other request forms and by 2024 8 from 10 visitors will submit their requests remotely from their devices.
Fact: Google has presented language dialog modal LaMDA in spring 2021.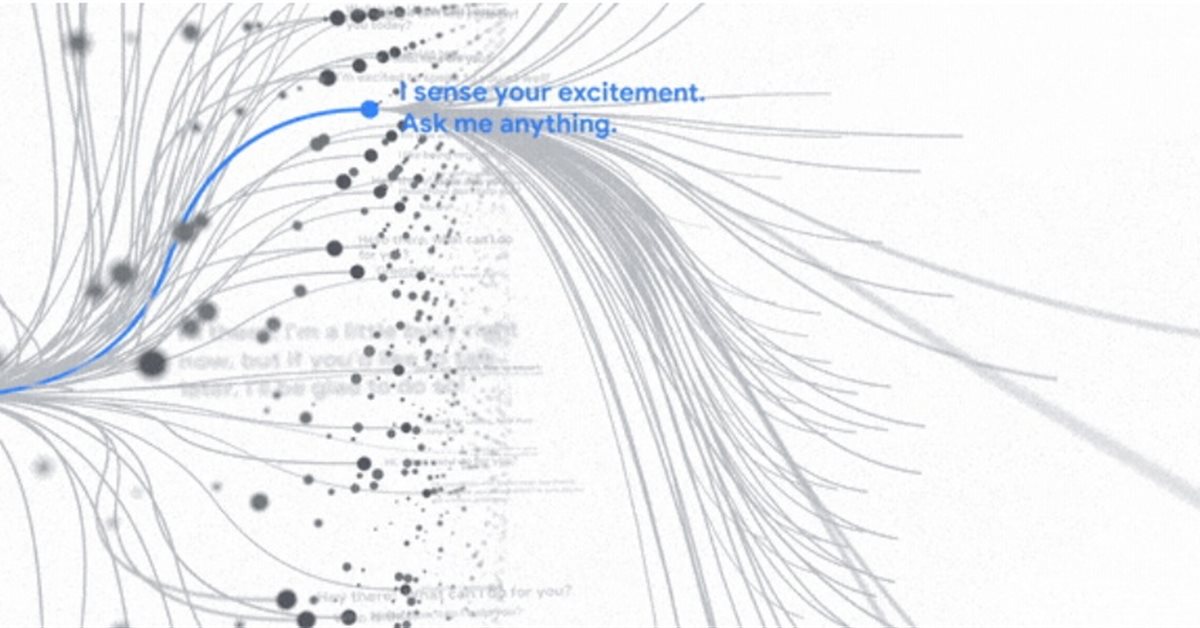 This innovation will allow users to interact with the app not only with the help of text and voice but also with the help of media files, refining search conditions to the max. Keep an eye on this tendency in 2022.
Podcasts
Podcasts and audio apps can't be called a new format, but the hype around ClubHouse showed the great potential of the niche.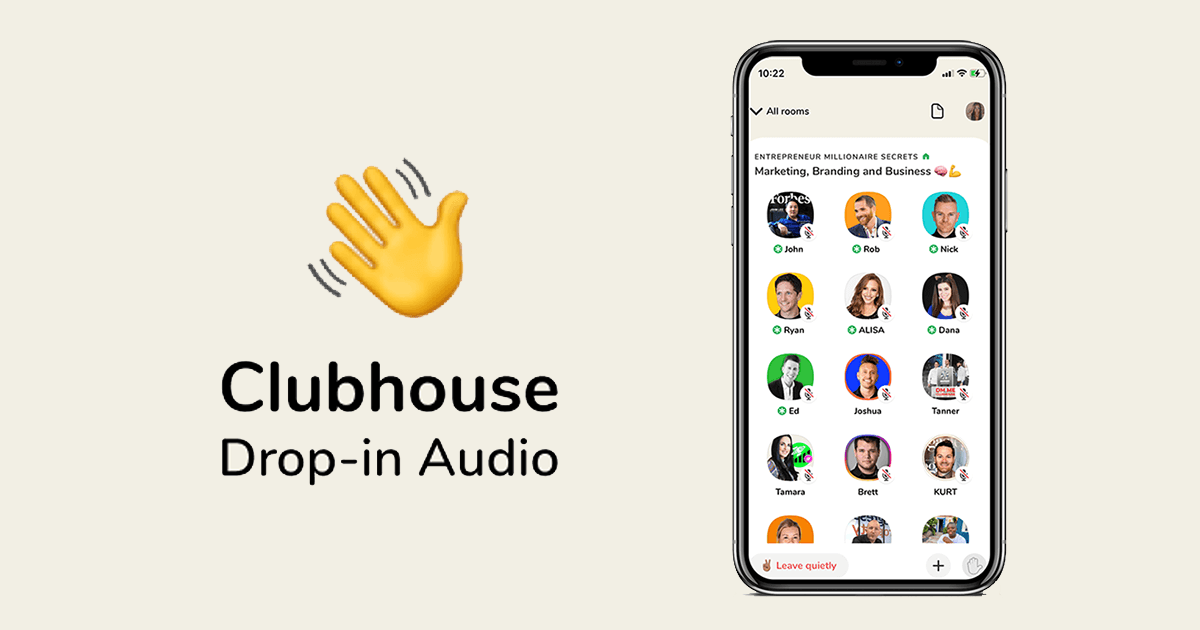 Influencer marketing will shift more and more to the side of small communities and advertisers are better to stay close to authority figures gathering audiences.
Email send-outs
Cold spamming is still not actual, but hot or at least warm send-out with the maximum personalized offer at a right time will be to the point. At least, experts often claim this format to return its actuality.
Evadav tip: you have a business, but you have a small clientele? Join us, we'll help you out with the advertising!
Sure a quality base that will be regularly sorted and filtered out and thought through send-out schedule is a must. Nobody told us it would be easy. However, the game is worth the candle, and the growing conversion rate in this direction is encouraging.
Ads formats
Classic push and in-page
Everyone uses push formats. The level and thematics of the source don't matter, nowadays every ethernet resource tries to make every visitor subscribe to attack him/her with push notifications further.
Run campaigns with Evadav – higher ROI from the first month after registration!
Leaving the banner blindness zone they offer, buy, send messages turning from annoying into non-visible sources of actual information.
By the way: in-page format popularity is connected with push reincarnation, as an attempt to add drive and increase conversion of a classic ads format.
Pop-under
Sure, we haven't forgotten pop-under. The further, the more reputation this format gets.
Pop-under format is simple, costs less than native and context ads, has a wide reach, no matter what to promote, and works stable on any device. Unlike push format.
By the way, the Evadav team has launched Premium Pop-under, Push, and In-page traffic – conversions and ROI are higher.
"Based on our advertisers' experience we see that in-page is taking over and promising good profit. Consider this format in 2022".
Homyuk Yana,
Head of advertisers department Evadav
Run campaigns and get even more profit!
Technologies are everywhere
While users are only getting new searching experiences, advertisers must start using the new strategy as the war for the top position in search engines is endless. New technologies and algorithms fan the flame of the fight for traffic. In 2022 Evadav recommends considering the following directions.
Multitask Unified Model (MUM)
The update from Google, allowing to get a maximum detailed response without a need for additional search.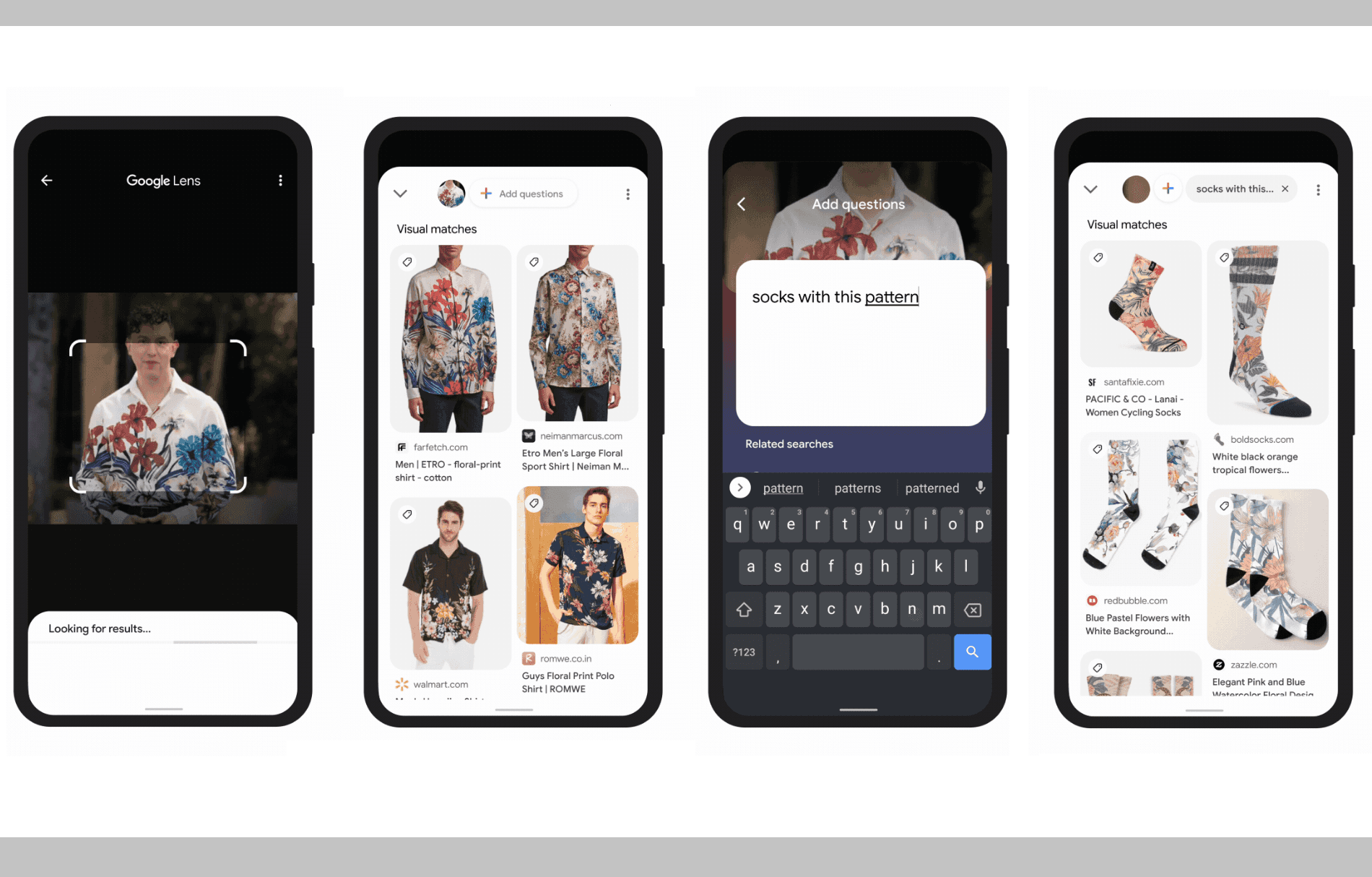 Note: производительность нейронной сети MUM neuron network efficiency is 1000 times higher than the BERT algorithm launched a couple of years ago.
You can see the pace of search technologies development and the importance to be in trend. Innovation promises to be super handy for its users, therefore publishers improve their websites so that MUM would not leave them behind. And that means that more quality and relevant traffic awaits our advertisers.
Campaigns automation
Affiliate marketing moves with the progress and the transition to automated setting and control regimes for campaigns are not a fantasy about the future, it's a reality. Here is what you can rely on AI in 2022:
✅ traffic redistribution between creatives and campaigns;
✅ independent search of problem platforms, geo and budget distribution between zones according to conversion performance;
✅ several campaigns parallel setup;
✅ search and automatic distribution of bids without a master 24/7;
✅ submitting orders to fix money flow, change geo, buy profitable leads.
We are sure that an experienced advertiser can do this manually. But time is crucial. Using artificial intelligence helps us to manage several campaigns effectively.
As a result: if a drawdown occurs the system's fast reaction will lower the loss to 10-20%. On the other hand, profit potential grows significantly with the help of AI. It's the right road to scaling, our friends.
VR/AR – the future in the present
One more topic in addition to AI development in affiliate marketing – technologies of virtual and augmented realities. Besides this technology has a bright future you should not expect its massive takeover on the consumer market in the nearest future.
Fact: only 1-2% of those who are not afraid of the cost of VR/AR devices and their dependence on outlying devices own such gadgets.
Though the market grows and it's a fact. For instance, there are a lot of iGaming software developers, and such brands as NetEnt and Microgaming are working on slots and roulette where everyone using a VR/AR headset can observe dealer's work, watch the spin of a wheel and a ball, can see own hands on a virtual board with playing cards without leaving own room.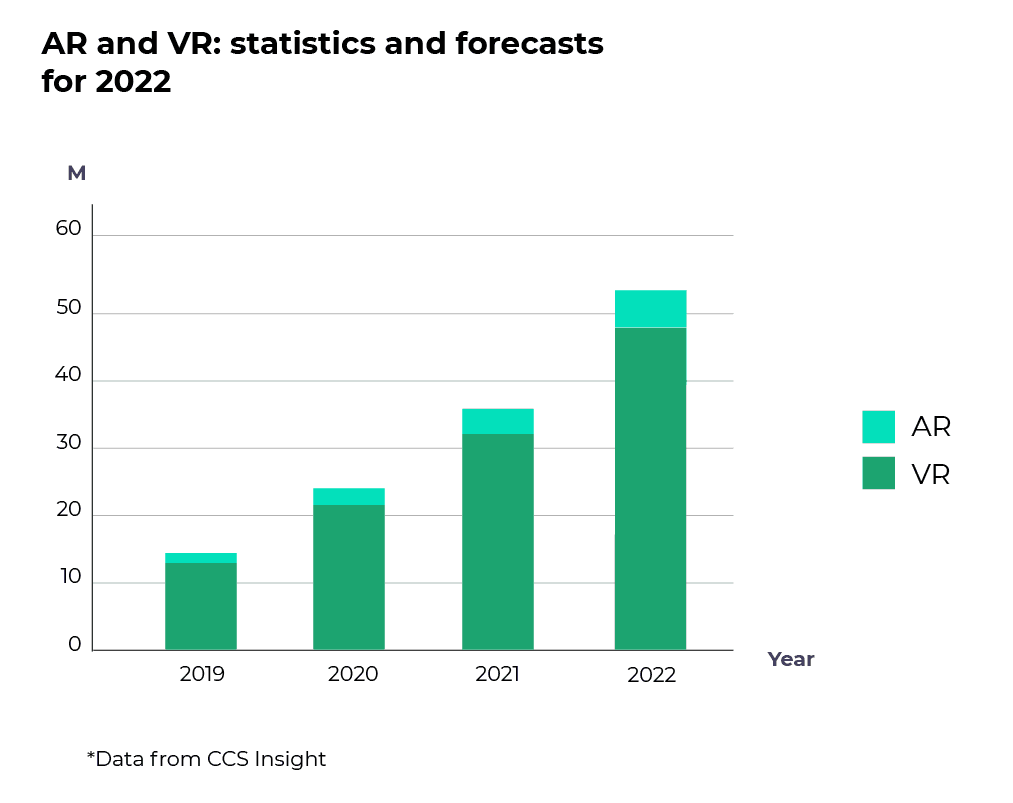 It's hard to tell how far this new reality will take over the market in 2022. But there's no doubt that under wise control, this niche promises a big profit from ads. And, sure, those who will be first will take it all.
Couple of words about obvious: native ads and mobile traffic
Native ads are a potentially endless source of traffic in the age of users annoyed with banners and push formats. The best thing is that now and in the future it will organically profit in every vertical. You just need to give up classic templates and start using, for instance, click-rotating creatives. It's a safe bet in wise hands at any year A.D.
Interesting observation: even your granny uses social media such as Facebook, Skype on her smartphone. It's better than any stats showing the demand for mobile traffic.
The offer's profit and vertical actuality won't cost a thing if you won't take care of those who see the world through pocket gadgets. Such an audience is more than a half in a network.
Do you want to earn even more?
Keep on adapting campaigns to smartphones. No doubt, it will be on-trend in 2022.
Run campaigns with Evadav right now!
Top verticals in 2022
So we've figured trends out. Now let's talk about verticals that will be on-demand in 2022 according to evadav.com.
Adult – eternal classic and its popularity grows with the need to avoid real communication. Sure, it's a top.

Nutrition. New strains, new health issues mean new requests and volumes in this vertical. Rude, but it's the reality.

E-commerce. All that makes a home cozy is going up. Goods for active leisure abroad probably won't succeed. This niche demands a proper analysis.

Betting: 2022 promises a pot of gold. See yourself: Beijing Winter Olympics, Finland Hockey League, Europe final League and UEFA champions league, FIFA World Cup in Qatar, and Wimbledon. Those are major events. And there are many others. Plus Cybersport is actively promoted in Russia.

Gambling. Offer rates grow along with traffic. And what else should people do at home if not gambling? Pop-unders will help you.

Finance. The crisis is everywhere. Loans and credits are the new blacks. Traffic will be only growing in this vertical on a world scale.

Dating, online. It's a promising vertical. Though there is an opinion that it can draw down due to traffic transition to social media.

Software and Utilities. If you look towards app monetization then you need to consider mobile audience needs first of all. Although traffic is stable on the desktop.

Cryptocurrency. Bitcoin locomotives created a wide path for altcoins and service systems. Great source of profit with unlimited potential.

NFT. The most vivid trend of the end of 2021 and the beginning of 2022. Although there is still no rush from advertisers. Anyway, there's a feeling that this vertical may suddenly become a gold mine.
"Trends are awesome and you should keep an eye on them. But considering the current situation, don't spend much money on experiments. We recommend spending some budget to test market innovations such as NFT, but also stick to time-proven good old verticals and formats as basics for your ad campaigns. After the drawdown of Finance and Crypto, these verticals are growing fast now. And I think they will be on top".
Homyuk Yana,
Head of advertisers department Evadav
Top GEO
Regarding priority geo, you should first look at a vertical. Although the market leaders of 2021 India, China, Russia, and the USA are still on top in 2022.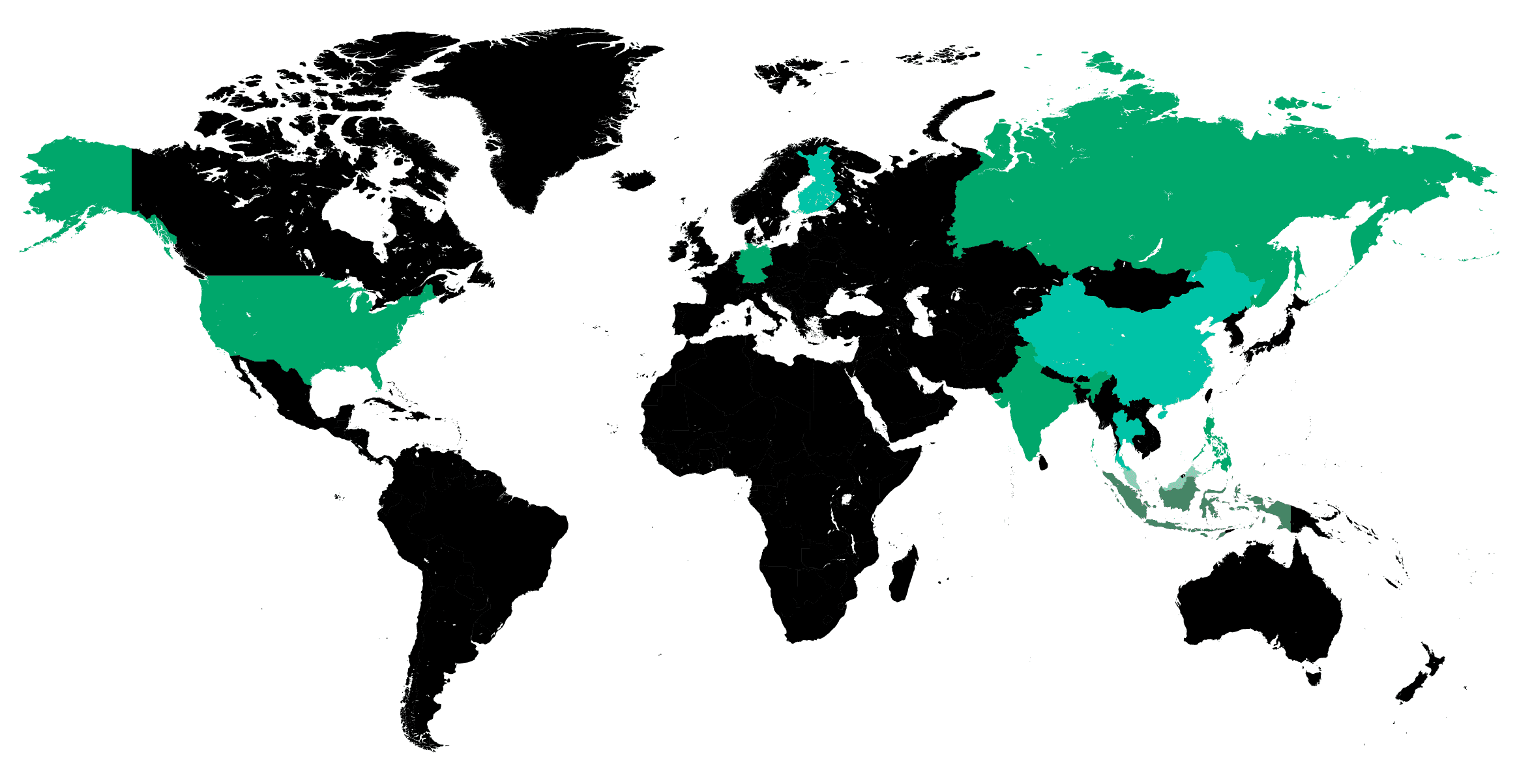 Traffic active growth is noticed in South-East Asia – Thailand, Malaysia, Indonesia, Philippines and some regions of Europe – Finland, Germany. These dynamics will remain in the future.
What's the result?
Summary:
➡️ 2022 trends promise to be a profitable and exciting time in terms of affiliate marketing;
➡️ it doesn't mean that some verticals stop being fruitful and others such as Crypto and NFT will be on top;
➡️ someone will need to change SEO-promotion strategy and someone will have to get to know YouTube and TikTok algorithms;
➡️ pop-under, in-page, native ads and video content will still be on top in ad campaigns and they will continue moving banners and teasers aside.
Overall, not looking at all the chaos brought by COVID-19, world economics gradually returns its position. The main hopes of affiliate marketing are tightly connected with its reincarnation.