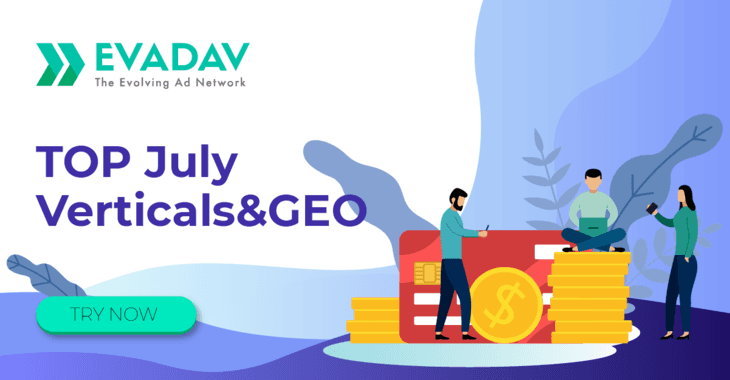 EvaDavs TOP GEO AND VERTICALS OF JULY 2021
Hello, Evadavers!
We've created this guide that is destined to help you get more profit from ad campaigns using right verticals and top geos.
Intuition VS data
Great advertising is not just about setting your ad and forgetting about it. If you want to raise your ROI you need to implement a more holistic approach to your marketing strategies. You need to be aware of what is going on before, during, and after you set your advertising campaigns.
First of all, get to know your target audience better. The better you know them the better you will serve them with your campaigns. If you will make them really happy you will get your energy back converted into profit.
Make A/B testing to understand which ad formats or creatives will give more results. Use data from this guide to make data-based offers.
Next, we'll share our top geo and verticals from data across the platform. You can use them to improve your advertising campaigns and make the best offers for your audience based on data and not intuition only.
So let's start!
In case you have any questions, address your manager, who is ready to help you 24/7/365.
ADVERTISE WITH US