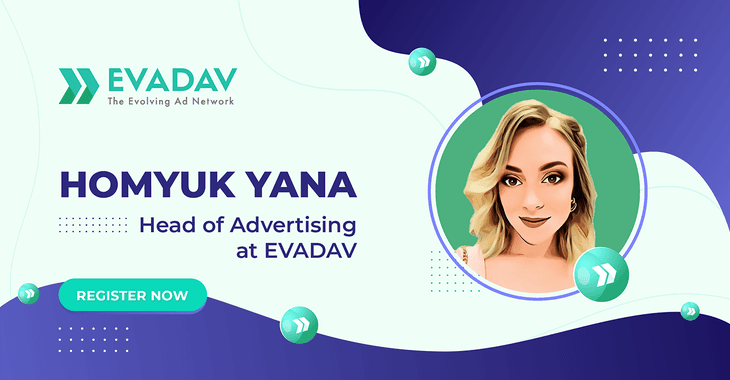 Interview: How Advertisers Can Exploit Native with EVADAV?
As we get more questions from advertisers and publishers about Native ads, we decided to talk with our colleague, who knows how to utilize it efficiently. Today we will share valuable insights from our talk with Homyuk Yana, Head of Advertising at EVADAV.
Q: As a publisher, what should you expect from Native Advertising?
It should be mentioned that Native ad is the only format, which will not increase bounce rate, or influence average page depth per user. Why is that? Native ads look like your usual content, they are non-intrusive but high performing as well.
Q: That's awesome. If you want to buy Native ads, what budget is enough for the test period?
It's a tricky question. You have to consider first how many offers, GEOs you want to test, what is your average cost per lead, and others. All factors mentioned above are influencing your test budget. I suggest you have to be ready to top up the balance at least for $1000.

Q: Let's move on. What are the particular qualities of Native?
This format is the most viewed ad format among all ads in the market. At the same time, it remains a highly competitive type of traffic.
I want to refer to the top 3 silver linings of Native ads:
Be ready for the testing period for at least 14 days. Two weeks will be quite enough to create White lists and to find the winner from the creatives.
Always keep in mind your competitors. Your bid has to be high enough to win over.
Don't forget that it's a Native format. Make engaging creatives and don't try to sell your offer in 2 seconds. Be patient and test wisely.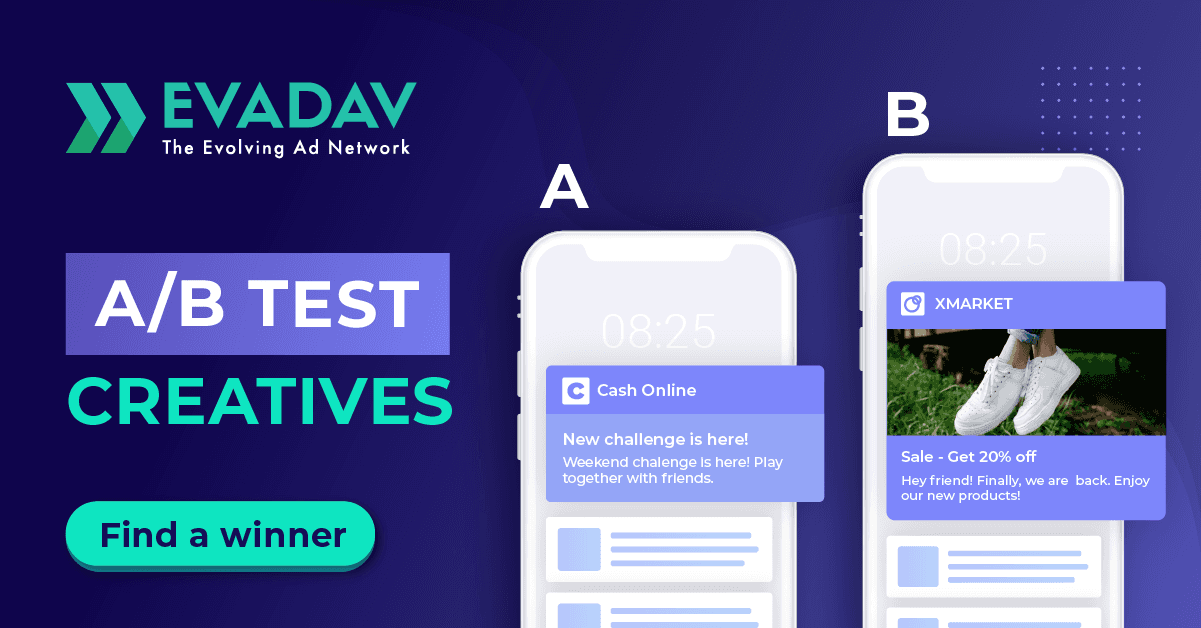 Q: If we talk about common mistakes people make in Native, could you name some of them?
Advertisers usually experience a lot of pressure, as they have to deliver results in time and at an acceptable cost. Yet from what I could tell, there are 3 on-and-off poor decisions:
If you want to be the best in class – test creatives wisely. Yes, you may conduct your research and look through your competitor's creative ideas, but we know you can do more than just re-using them. With the help of your designer, try to create a 1-in-a-million story about your product or offer. Inspire your future customer but do not use direct CTAs as in the usual ads. Try to motivate the user to click on your Native ad.
Secondly, I would like to mention the fact that not all of the advertisers tend to use all features of the ad platform. The well-known tactic of starting broad campaigns first is not working in Native ads on 100%. Be ready to gather sources with acceptable performance.
Last but not at least, ask your manager about tactics and strategies which are enlightening the greatest results in your vertical. Moreover, your manager is a committed professional who is fully aware of the latest industry trends, useful tactics, and critical mistakes one may be done.
Q: What are your bits of advice regarding high-performing LP?
I strongly recommend creating a pre-land with fruitful information about your product or offer. It has to be engaging, yet the pre-land doesn't have to tell all the information, just a bit. The main purpose of the pre-land is to pre-sale a product and keep the user in awe before what awaits him next.
The whole sales process should be on the LP. But don't forget to make the user experience fun and fulfilling. Include photos and copy which describe your product well, and quizzes, or even short games.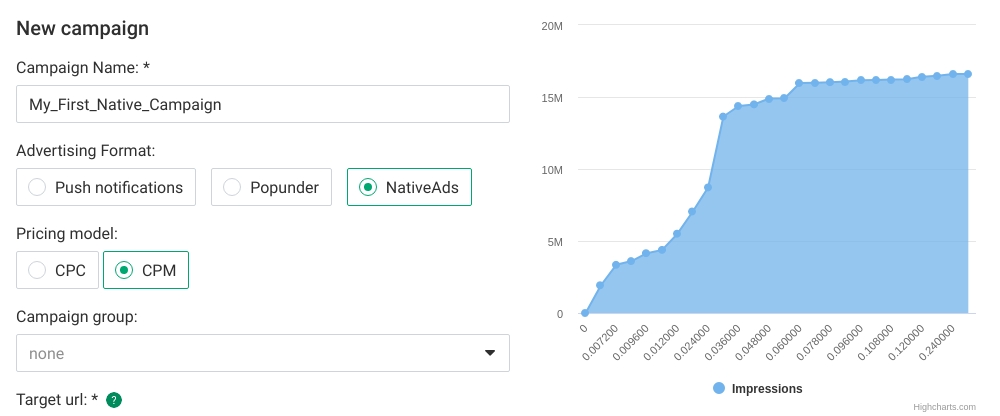 Q: How to optimize Native campaigns in Evadav?
In the case of launching long-term campaigns with a potential scale of traffic and leads, I suggest there is a need to create a structure first. Think about the devices, as separating campaigns, in most cases, is a good idea. GEOs may be grouped by the key differentiating factor or could be used like 1 campaign – 1 GEO.
Bids are a painful topic for all advertisers, but the fact is that high-performing placements require high bids. It's simply how any auction works. When a source produces HQ leads, choose a moment when you'll raise rates. Yes, it might increase the cost per lead, but you'll get more leads as well.
The third main factor which could reduce your costs is a creative. You definitely know that creatives from spy services aren't that good. Create a set of creatives that are highly related to LP's and pre-lands and test it continuously.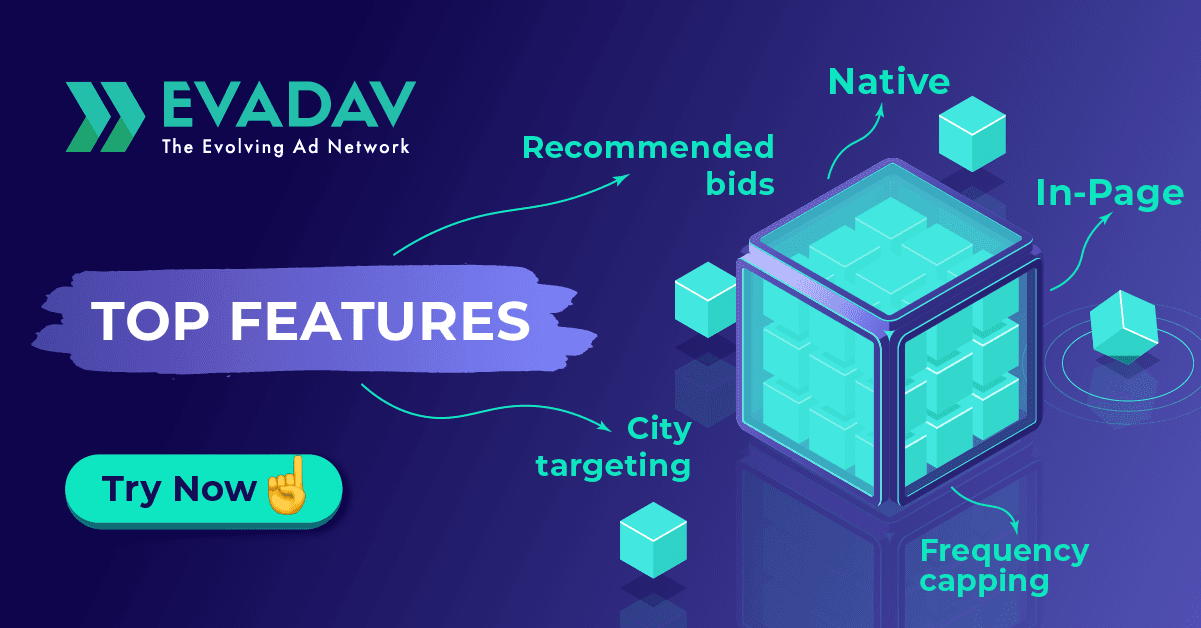 Q: What are the top features in Evadav?
Evadav in a Native Advertising Platform, which delivers 2B+ impressions daily. Lots of features are available for advertisers and publishers, but I want to mention the most profitable ones.
CPC and CPM models for each of 4 formats – In-Page, Native, Push, and Popunder. You may test different bids on each format and get quality leads from both of them.
Frequency capping allows the advertisers to control how many times one user will see an ad. It's useful when you know that a user has to see an ad the exact number of times before a click or purchase decision.
Recommended bids may clarify the tactics of your competitors. You know their average bids, and you can decide to lower them or to set a bid 10%-30% higher.
Campaign schedule isn't a new feature, but you don't have to forget about times of a day and a week when users are ready to interact with your product. Simple but essential setting.
A new targeting option is available for all advertisers. City targeting allows you to include and exclude cities. You may target only a couple of cities or exclude some cities from the country – it's all up to your strategy.
It was a pleasure to talk with Yana! Hoping to share more insights from Yana with you soon.