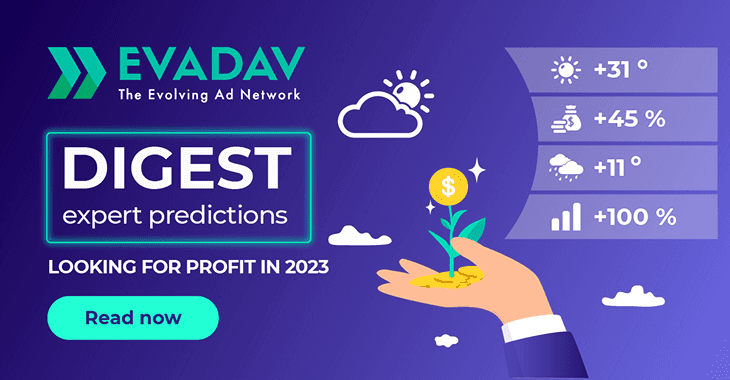 Looking for Profit in 2023
😎Hello, Evadavers!
We want you to be one step ahead 💵 of the competition.
Therefore, we have created an 🆕 exclusive forecast for advertisers and publishers from Evadav experts, in which we will tell you about the trends in 2023 in affiliate marketing.
🎯 In this digest, you will learn:
✅ the most promising traffic sources;
✅ potentially💰profitable geo;
✅ actual vertices;
✅ the best advertising formats for high 🚀CR and CTR;
✅ the most effective approaches🪄to making creatives;
✅ major 2023 trends and anti-trends in affiliate marketing.
If you want to feel confident in 2023, start testing current trends and follow the tips from Evadav experts today.
👉 Launch advertising campaigns in 2023 with fire profit 🔥

Read also: Chinese New Year - Best Verticals for China